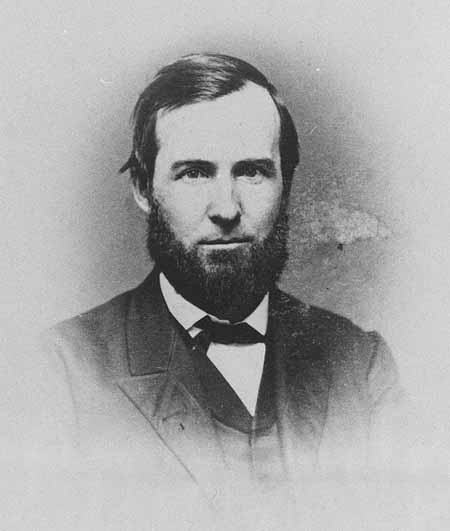 Broadwell, Norman M.
---
b. August 1, 1825, in Morgan County, Illinois; d. February 28, 1893, in Springfield, Illinois. n 1850, Broadwell studied law in the office of Lincoln and Herndon in Springfield, Illinois, and was admitted to the bar the following year. Broadwell moved to Pekin, Illinois, to practice law but returned to Springfield in 1854. He had several law partners including Shelby M. Cullom, John A. McClernand, William M. Springer, and W. L. Gross, who was his partner at the time of his death. In his first law case, he was opposed in counsel by Abraham Lincoln. Active in Democratic politics, Broadwell was elected to the state legislature in 1860. In 1862, he replaced George Power as county judge, and in 1867, he was elected mayor of Springfield.
John J. Duff, A. Lincoln: Prairie Lawyer (New York: Bramhall House, 1960), 287; Illinois State Register (Springfield, Illinois), March 1, 1893, 1; John Palmer, ed., The Bench and Bar of Illinois: Historical and Reminiscent (Chicago: Lewis Publishing Co., 1899), 1:193; Portrait and Biographical Album of Sangamon County, Illinois (Chicago: Chapman Brothers, 1891), 217-18; Joseph Wallace, Past and Present of the City of Springfield and Sangamon County (Chicago: S.J. Clarke Publishing Co., 1904), 2:930-34. Illustration courtesy of the Abraham Lincoln Presidential Library, Springfield, IL.