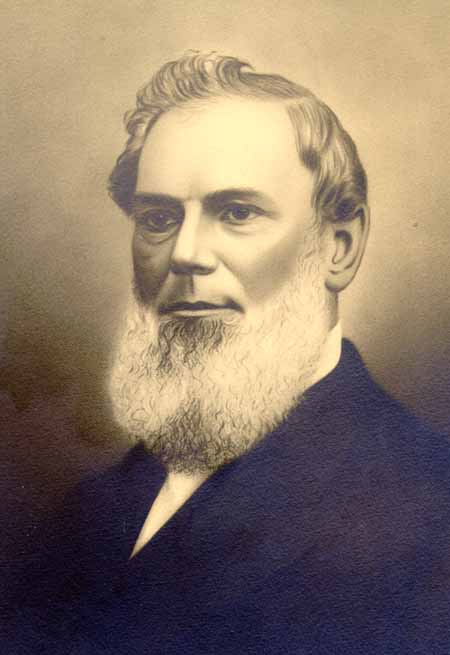 Caton, John D.
---
b. March 19, 1812, in Monroe, New York; d. July 30, 1895, in Chicago, Illinois. Caton attended the Utica Academy and taught school in Utica, New York. While teaching, he studied law and civil engineering. He studied at the Grosvenor High School and read law under prominent attorneys in Utica. In 1833, Caton moved to Chicago, which was then a town of about three hundred inhabitants. He obtained a license to practice law, and opened Chicago's first law office with law partner Giles Spring. Caton was active in Democratic politics and served as chair of Illinois's first political convention that took place in Ottawa in 1834. That same year, he was elected as a justice of the peace. In July 1835, he married Laura Adelaide Sherrill. Also in 1835, Caton was admitted to the bar, and the following year, he formed a law partnership with Norman B. Judd.
Governor Thomas Carlin appointed Caton as an associate justice of the Illinois Supreme Court in August of 1842. He lost an election for his seat in March of 1843, but two months later the governor reappointed him to the bench, and he later won reelection to the supreme court. After a new constitution was passed in 1848, voters elected Caton to one of the three positions on the supreme court. He became chief justice when Samuel H. Treat resigned from the post in 1855. Caton himself resigned from the bench in 1864. Abraham Lincoln was an attorney in 214 cases in the Illinois Supreme Court in which Caton was a justice.
Caton was involved in several business endeavors, including organizing and serving as a director of the Illinois & Mississippi Telegraph Company in 1849. After his retirement, he traveled extensively in Europe and America. He studied natural history and economics and published numerous articles on these topics.
United States Biographical Dictionary: Illinois Dictionary (Chicago: American Biographical Dictionary, 1876), 8-9; Usher F. Linder, Reminiscences of the Early Bench and Bar of Illinois (Chicago: The Chicago Legal News Company, 1879), 363-65; John Dean Caton, Early Bench and Bar of Illinois (Chicago: Chicago Legal News Company, 1893); The National Cyclopaedia of American Biography, 76 vols. (New York: James T. White, 1893-1984), 4:510; John Palmer, ed., The Bench and Bar of Illinois: Historical and Reminiscent (Chicago: Lewis Publishing Co., 1899), 1:39-41; Harry Pratt, "The Life of John Dean Caton" (MA thesis, University of Illinois- Champaign, 1933); Allen Johnson, ed., Dictionary of American Biography (New York: Charles Scribner's & Sons, 1964), 2:2:575-76. Illustration courtesy of the Abraham Lincoln Presidential Library, Springfield, IL.