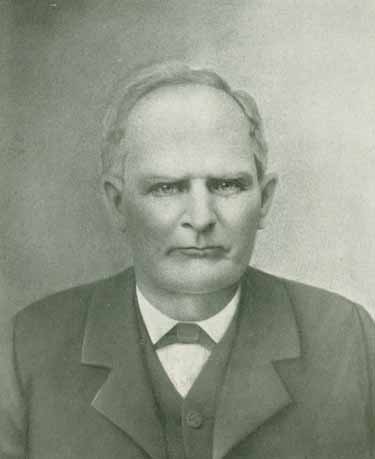 Little, Samuel N.
---
b. 1811, in Fleming County, Kentucky; d. June 19, 1885, in Springfield, Illinois. Little came to Illinois with his parents in 1818. In 1819, Little's family settled in Sangamon County, where his father began a farm. On January 29, 1843, Little married Eliza Morgan in Sangamon County, and they had six children. In 1850, Little was a farmer with real estate worth $4,600. In 1852, Little opened a livery business in Springfield with his sons, Gershom Little and Sanford Little, under the firm name of S. N. Little and Sons and operated that business until his death. In 1860, Little was a stableman and owned real estate worth $20,000 and personal property worth $5,000.
Newton Bateman and Paul Selby, eds.,
Historical Encyclopedia of Illinois and History of Sangamon County: Volume II, Part Two
(Chicago: Munsell Publishing Company, 1912), 1392;
Portrait and Biographical Album of Sangamon County, Illinois
(Chicago: Chamman Bros., 1891), 508-9; John Power,
History of the Early Settlers of Sangamon County, Illinois
(Springfield: E. A. Wilson and Company, 1876), 460; Sangamon County, Illinois, Seventh Census of the United States, 1850; Sangamon County, Illinois, Eighth Census of the United States, 1860.
Illustration courtesy of the Abraham Lincoln Presidential Library, Springfield, IL.