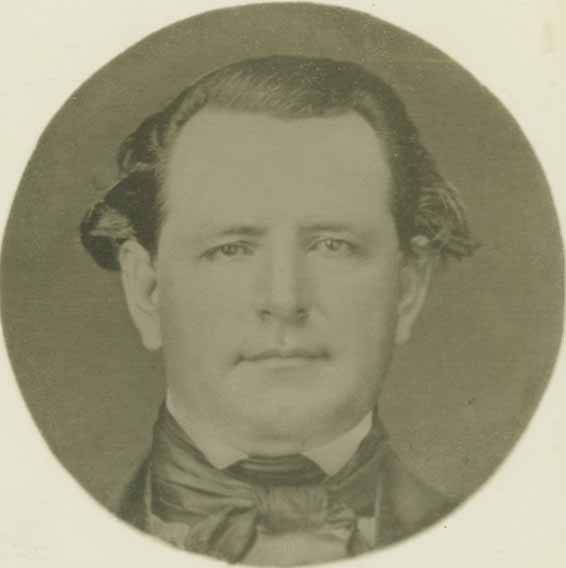 Thomas Jr., Jesse B.
---
b. July 31, 1806, in Lebanon, Ohio; d. February 21, 1850, in Chicago, Illinois. Jesse B. Thomas Jr. was named after his uncle Jesse B. Thomas, who later served as Illinois's first United States senator and in 1820 drafted the Missouri Compromise. In 1828, the younger Thomas graduated from Transylvania University in Lexington, Kentucky, and moved to Madison County, Illinois, where he began to practice law. In 1830, he won election to the Illinois Senate and served as its secretary for four years. Thomas married the daughter of Judge Theophilus W. Smith in 1830. In 1834, Thomas won election to the Illinois House of Representatives, but he resigned his seat to accept an appointment as attorney general. Thomas moved to Springfield and formed successive law partnerships with David Prickett and William L. May. In 1837, he received an appointment as the judge of the First Judicial Circuit. He held that position until 1839, when he returned to the practice of law. In 1843, the legislature elected Thomas to the Illinois Supreme Court to succeed Stephen A. Douglas. Abraham Lincoln appeared before Thomas in the Illinois Supreme Court in thirty-two legal cases. Thomas resigned in August 1845 and moved to Chicago. In 1847, the Illinois General Assembly again appointed him to the supreme court, but the new 1848 Illinois Constitution provided for the election of only three justices, and Thomas did not seek the office. After leaving the bench, Thomas formed a partnership with Patrick Ballingall and continued the practice of law until his death.
Illinois Daily Journal (Springfield), 22 February 1850, 3:1; Chicago Daily Democrat (IL), 22 February 1850, 2:2; Industrial Chicago (Chicago: The Goodspeed Publishing Company, 1896), 5:79-80, 6:807; John Palmer, ed., The Bench and Bar of Illinois: Historical and Reminiscent (Chicago: Lewis Publishing Co., 1899), 1:44,177: 2:1094. Illustration courtesy of the Abraham Lincoln Presidential Library, Springfield, IL.