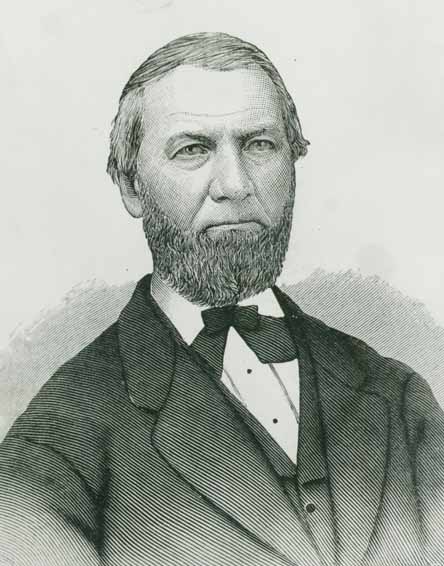 Vandeveer, Horatio M.
---
b. March 1, 1816, in Washington County, Indiana; d. March 12, 1894, in Taylorville, Illinois. In 1829, Vandeveer moved with his family to a farm on Clear Creek in Sangamon County, Illinois. In Springfield, he made the acquaintance of John T. Stuart and studied law using books from Stuart's library. Vandeveer taught school from 1836 until he was admitted to the bar in 1839. That same year Vandeveer assisted in the organization of Christian County and briefly served as county recorder and then school commissioner until he was appointed a circuit court clerk by Judge Samuel H. Treat. Vandeveer was elected to the state house of representatives in 1842 and was reappointed circuit court clerk the following year. Also in 1843, he was elected justice of the peace and soon thereafter was appointed Taylorville postmaster. When war broke out with Mexico, Vandeveer raised a company of volunteers and served as their captain. President James K. Polk appointed him assistant quartermaster in the United States army with the rank of captain. In 1849, he was elected to a four-year term as county judge on the Democratic ticket, and was reelected four years later. In 1860 Vandeveer was elected to the state legislature, and in 1862, he was elected to the state senate. In 1868, he founded the Bank of H. M. Vandeveer and Company from which he resigned and gave to his two sons in 1875. In June of 1870, he was elected judge of the Eighteenth Judicial Circuit and was reelected in 1873.
John Palmer, ed., The Bench and Bar of Illinois: Historical and Reminiscent (Chicago: Lewis Publishing Co., 1899), 1:156, 577-79. Illustration courtesy of the Abraham Lincoln Presidential Library, Springfield, IL.